At U.S. Truck Accessories, we sell quality toolboxes, built to last from top manufacturers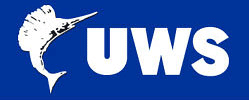 UWS is a division of Thule Inc. Based in Perry, FL, UWS designs and manufactures products for professional tradesmen and truck enthusiasts looking for a full range of tough, reliable storage carriers and truck accessories that are made in the USA.

When it comes to durable, weather-resistant, and innovative storage solutions for trucks and job sites, Delta Consolidated Industries has been leading the way. We utilize state-of-the-art technology and materials to improve the strength, security, appearance, and convenience of all our products.

WEATHER GUARD®, a WernerCo brand, is an industry leader in truck and van equipment, including truck boxes, drawer units, shelving, cabinets, and racks for trucks, vans, and utility vehicles. WEATHER GUARD® organizes trucks and vans for greater productivity and provides superior tools and valuables protection against break-ins and weather.

Dee Zee's products sustain the worker, the weekender, and everything in between. Our extensive product lines are built with you in mind.
Other Brands You May Like…
CONWAY
389 US 65
Conway, AR 72032

Phone: 501-499-6134

Hours:
Monday - Friday 8 AM - 5 PM
SEARCY
706 E Booth Ave
Searcy, AR 72143

Phone: 501-368-0155

Hours:
Monday - Friday 8 AM - 5 PM