Tonneau
&

Bed Covers in Searcy and Conway, AR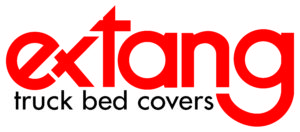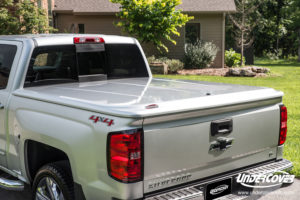 UnderCover's ABS one piece tonneaus have a distinct competitive advantage over fiberglass as they are lighter, easier to remove and store, and more highly engineered. The products patented design and proprietary blend of ABS plastics and advanced polymers give the tonneau cover unparalleled strength and durability at a fraction of the weight and cost of a fiberglass tonneau.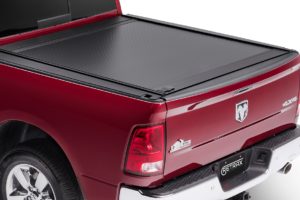 Retrax is a leading manufacturer of retractable truck bed covers made in the U.S.A.  They offer various lines made of different materials to meet your needs and, more importantly, your expectations.  Don't settle for anything less.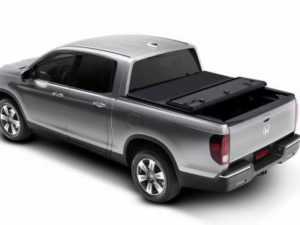 The Solid Fold 2.0 features a black matte finish and textured, powder-coated aluminum frame and hinges for extra wear resistance and protection.  Also available in a vinyl cover known as the Trifecta 2.0.  Same great features as the Solid Fold 2.0 without the added expense.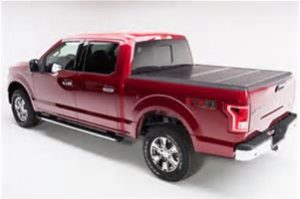 Because everyone uses their truck differently, there is no single solution. That's why BAK Industries offers the BAKFlip, the Revolver X2, and the RollBAK. Each is designed for a different need, but they all share the hallmarks of BAK Industries products: durability, reliability, and quality.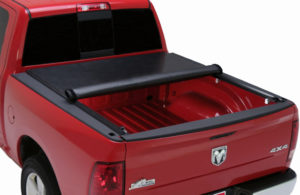 Since the introduction of the Original TruXedo in 2000, TruXedo, Inc. has led the industry with new and innovative tonneau cover concepts that emphasize style, quality, durability, and functionality.
We offer many additional bed covers not shown. Feel free to give us a call and see what else is new.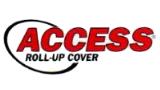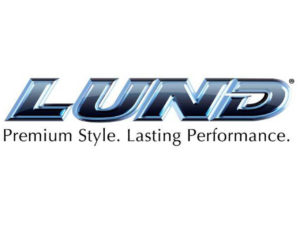 CONWAY
389 US 65
Conway, AR 72032

Phone: 501-499-6134

Hours:
Monday - Friday 8 AM - 5 PM
SEARCY
706 E Booth Ave
Searcy, AR 72143

Phone: 501-368-0155

Hours:
Monday - Friday 8 AM - 5 PM